Next to your kitchen, the living room is probably one of the most frequently used parts of your home. It's where your family gathers, where you accept guests, and where you probably stay in when you're not in your own bedroom room. It has to be both decorative enough to make a good impression and comfortable enough to stay in for hours. So how exactly can you do this?
Declutter
Before anything, you can't cosy up a messy room. Lifestyle blogger
Lanre Salau
recommends that you start decluttering flat surfaces first, like tables and shelves. If you see piles of anything on them, make a quick but thorough sweep and decide which ones you should keep or throw away. Now, you can move on to the other "smaller" parts like drawers (if any), toys, and other things. Keep doing this and you'll have your living room tidied up in no time.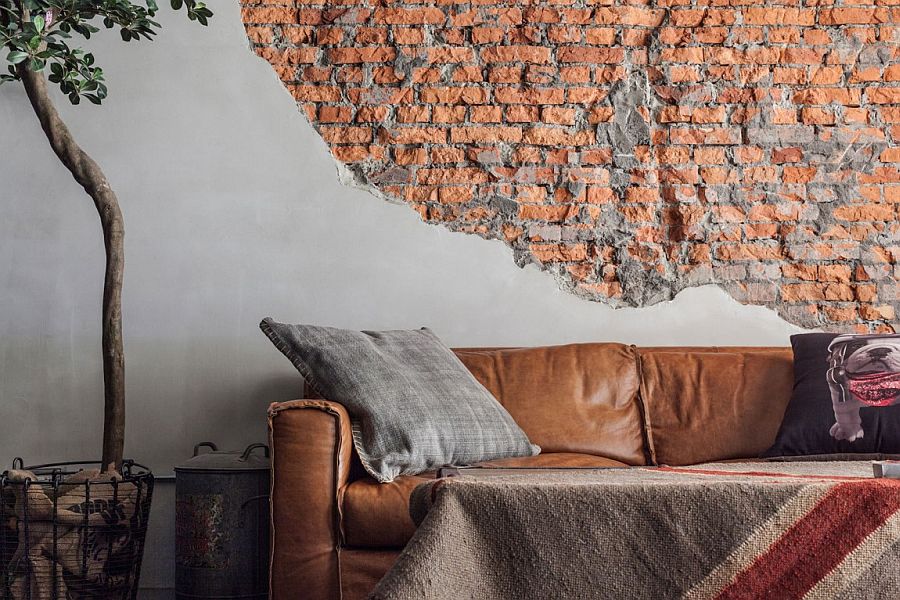 (Image Credit: Decoist)
Embrace imperfect details
The cosiest rooms aren't always spotless and luxurious-looking. Rather, they feel lived-in and warm. To recreate this look, you can take your cue from modern-day industrial-style trends, like exposed pipes and old brick walls. This technique has the added perk of being easy to maintain,
especially as HomeServe suggest
that exposed pipes are relatively easy to check as they only need to be assessed every now and again unless there is a pressing issue with them, compared to areas that need more upkeep. If there is an issue with your industrial-style exposed pipes then it is imperative you get a professional to look at them so it doesn't cost you later down the line.
(Image Credit: Nonagon)

Play with textures
A plain, uniform room can sometimes feel dull, so you might want to throw in a little texture to make it more liveable. A cosy living space will often have a fluffy rug to add some tactility on the floor, or patterned sofa covers to add a different dynamic to the room. Or as we showed in our
'Bedroom Tour'
article, you can play it subtle and use faux fur pillows. In any case, adding some textures will definitely complete the room's overall look.
Fill your room with house plants
House plants actually serve both an aesthetic and practical purpose. In terms of style, adding some greenery to your living room can make it instantly brighter. Taller plants can even be used to fill dead spaces and empty corners. They're also an excellent way to get some fresh air into the house, especially if the room tends to feel stuffy and cramped.
(Image Credit: Daniel Feau)
Let in some natural light
Dark rooms can appear uninviting and small, so it's best to always keep your windows as open as possible to let the sunlight through. However, if your living room really isn't built for natural light, it helps if you paint the walls a lighter colour to give the impression of a bright room. Just avoid using startling white paint on walls as it can make a space feel too cold.
House Beautiful
suggests that an off-shade of white will have a much warmer effect. All in all, a cosy living room is one where you feel like you can kick back and be your most laid-back self. Of course, these tips are just suggestions meant to guide you. At the end of the day, only you can decide what makes a "cosy" living space. Regardless of whatever room you plan to renovate or redecorate, remember that comfort should come before aesthetics. ♥