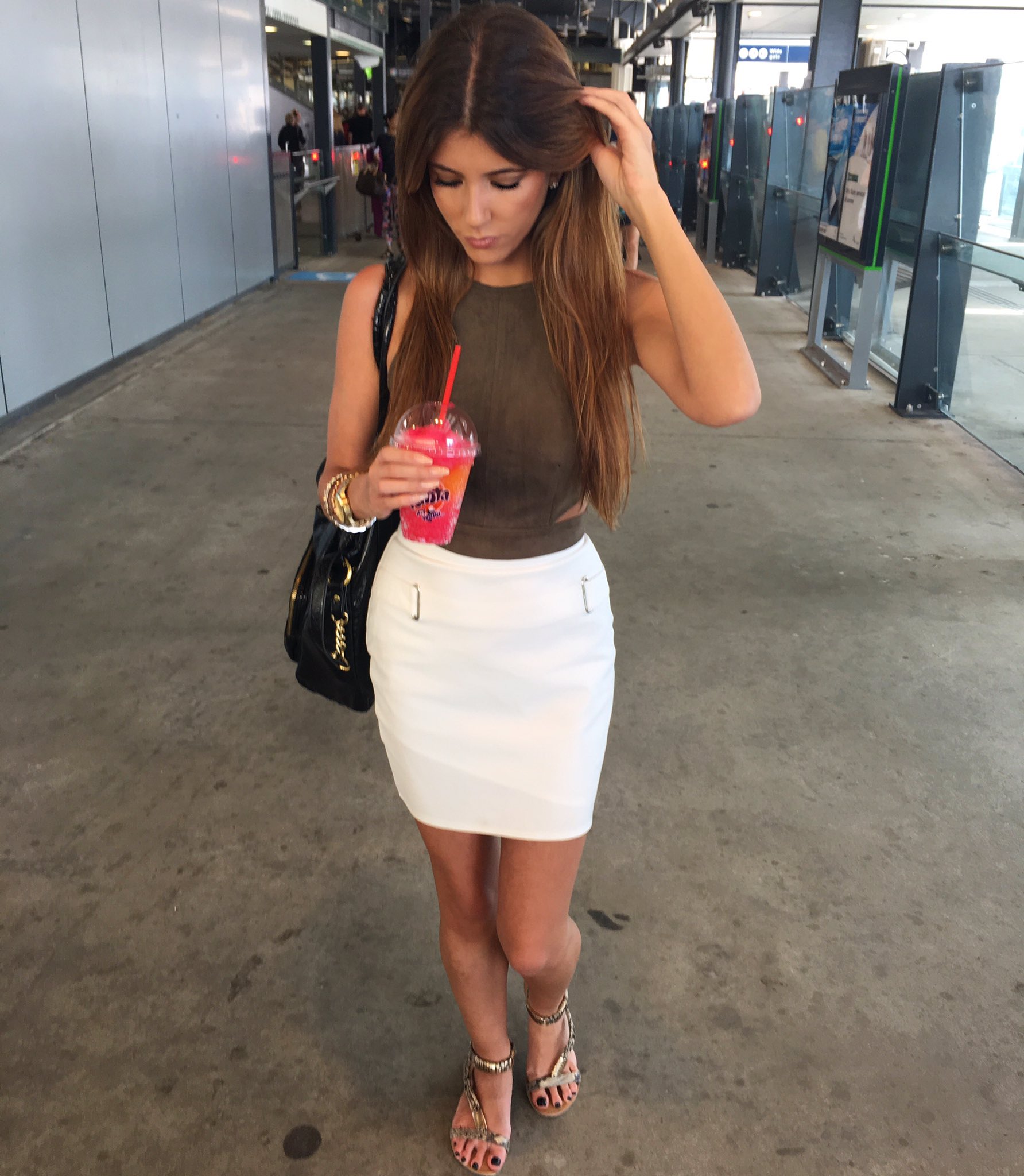 Top: Missguided. Skirt: Missguided. Sandals: Kurt Geiger.
I have been wanting to film Youtube videos for about three years now. That is a pretty long time, right? I have planned the content and even attempted to film and edit my first Youtube video last year, but I wasn't happy with the video so I put the idea back on the shelf. I think we all spend our time comparing ourselves to others, whether you see the latest designer bag on Instagram or the weekend break to the Maldives, it can sometimes make me feel like a small fish in a giant ocean. I have to remind myself why I love blogging and the reasons why I do it. At the end of 2015 and the start of 2016, I pretty much stopped blogging due to work and my troubled mindset, I wasn't putting 110% into Faiytale Kiss and I kept putting myself down.
I have to remind myself that just because I'm afraid to put myself out onto the internet doesn't mean I won't be good enough or capable of creating fun and interesting content. I can be really negative and hard on myself but I stop to celebrate every hurdle I overcome and every reward I achieve. I was named twice by Rush salon and Vuelio as a top blogger to watch in 2017 - we are barely in the first month of January and I can't believe I've been included on these lists with other incredible bloggers. It definitely proves that if you keep doing what you love, you will reap the rewards and the hard work will certainly pay off. I will start filming this weekend and I definitely won't be holding back with my goals for this year. I am blogging because it is my passion and I love having my own corner in the internet, no matter how big or small that piece may be. I hope this ramble will motivate someone and if you have been feeling the same about your blog, work or life in general, I would love to know what tips you have to overcome anxiety and self-doubt!
♥