Image credit: Tumblr
It is time for another Netflix post! This week I wanted to talk about my favourite romance films, yes I am not a big fan of the romance genre but I do have a few secret favourites. I have recently put together quite a few Netflix playlists, including superhero films, feel good shows and my tearjerker list. Let me know if you are looking for a particular genre!
You can see my previous Netflix posts
here
. Let's get started! ♥
Titanic
Okay, it is pretty hard not to include Titanic on my Netflix playlist. This is certainly one of my favourite films and even though I have watched it 34545 times, I always cry...without fail. I first watched this film when I was around 10 years old and that it when my Leonardo Dicaprio obsession began. If you aren't aware of the Titanic story, (who isn't?!) then the film is based around explorers trying to find a rare diamond necklace called 'The Heart of the Ocean' on the sunken ship - instead of finding the necklace, they find a safe with a portrait of a young woman, this makes the news and a very old lady named Rose contacts the explorers and reveals that she is the young woman in the portrait. The story flashes back to 1912 and she reveals a love story between herself and Jack Dawson, a poor artist played by Leonardo Dicaprio. As we all know, the story doesn't have a happy ending but it is still one of my favourite romance films.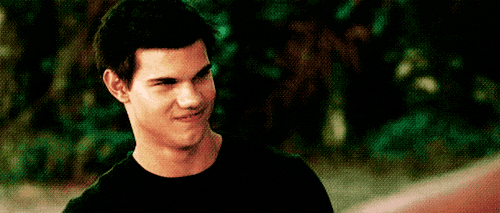 The Twilight Saga: Eclipse
I know the Twilight saga is not everyone's cup of tea but I do love watching Edward and Jacob, it is incredibly cheesy but if you are looking for teen romance with a supernatural twist, I give you the Twilight series. Bella Swan, played by Kristen Stewart, falls in love with Edward Cullen, a non human eating vampire, and the story revolves around Bella wanting to become a vampire too. The Eclipse story line revolves around Victoria, the vampire girlfriend of James, trying to build an army to kill Bella after Edward killed James in the first Twilight movie. It is a really easy plot to follow and it is definitely a lazy Sunday kind of film.

Ghost
This is probably one of my favourite films of all time. I have lost count how many times I have watched it and also bawled my eyes out. Sam Wheat, played by Patrick Swayze is murdered down an alley by a mugger and he comes back as a ghost. He tries to solve the reason behind his murder and he tries to protect his girlfriend Molly Jensen. Whoopi Goldberg really makes this film for me, she certainly deserved her Oscar!

The Thing Called Love
During the height of my River Phoenix obsession, I discovered the film, The Thing Called Love. It is also another cheese fest but River is a dream to watch. The plot revolves around Miranda Presley, a country singer trying to get noticed and she meets James, played by River Phoenix. This certainly isn't an oscar worthy film and it got slated pretty bad at the box office but it is definitely an easy watch and the love triangle plot is pretty fun viewing.