Image credit: Tumblr
Even though my blog is mostly based on fashion and beauty, the TV and film world is very, very important to me. I am a huge lover of films and I really want to start talking about this more on Fairytale Kiss. I have a very big addiction to my TV so I thought it would be a nice idea to share my favourites, especially if you are in a particular mood. I thought I would start of this Netflix blog series with a nice, happy TV list, a suggestion of shows that will make you laugh and even make you feel good about yourself. So without anymore rambling, let's get started! Feel free to write about your favourite TV and films on Netflix, I would love to add more to my list! ♥
Charmed
What can I say about Charmed, this series is probably one of my favourites. If you aren't into supernatural or sci-fi don't worry, the series is really based on the concept of family. In particular, three sisters - Prue, Piper and Phoebe. They discover they are the Charmed ones, destined to protect innocent lives from demons and warlocks, now it may seem really, really sci-fi based but trust me, the girls have killer outfits (well..for the 00's anyway) and the chemistry between them is amazing. I'm not really a fan of the show after season 3 but it is definitely worth a watch, plus Shannen Doherty is the definition of a #GirlBoss.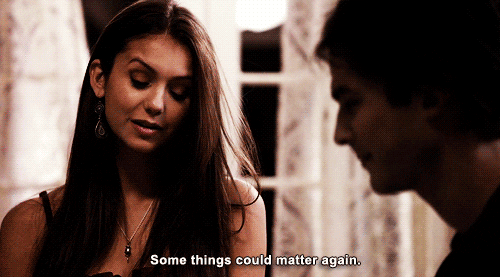 The Vampire Diaries
If you are in the mood for romance and vampires - I give you The Vampire Diaries. This series probably wins my award for the most plot twists, the show just keeps you glued to the screen. Elena Gilbert is a teenager, (I've never seen a 'teenager' look that well groomed...), who recently loses her parents in a car accident. After settling back into her school life, she falls in love with Stefan Salvatore who turns out to be a vampire... Now don't worry, the story focuses on the love triangle between Elena, Stefan and Damon, his beautiful older brother. The show is super easy to watch and you can admire the beautiful Salvatore brothers.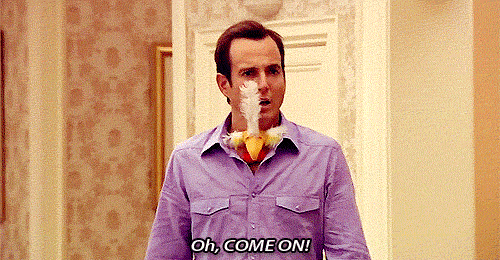 Arrested Development
I can't even begin to describe how perfect this TV show is. This is probably one of the most underrated TV shows in the world. I know this is a bold statement to make but I really do think this show needs to be on your comedy list. If you are a fan of the more "sitcom comedy" shows, then I'm afraid this may not be for you but for subtle and sarcastic humour - Arrested Development takes 1st prize. The show is based around a dysfunctional family that have to learn how to survive without their father, (he is currently in jail for fraud and stealing), Micheal Blooth is trying to keep the family together while also trying to get their dad out of jail.
The Office (UK)
It wasn't until I started my first job at 18 that I realised how right Ricky Gervais was. When he created The Office in 2001 he really nailed the working world right on the head. Yes, most work sites aren't exactly like The Office but I think every work place can have a touch of social awkwardness and this is what makes The Office so brilliant. Based in Slough, David Brent (played by Ricky Gervais) is the manager of an average paper company. Filmed in a mockumentary style, the TV series follows David Brent and the staff throughout their days in the office. Full of cringey and awkward moments, The Office is a perfect choice if you are feeling down about your working life.